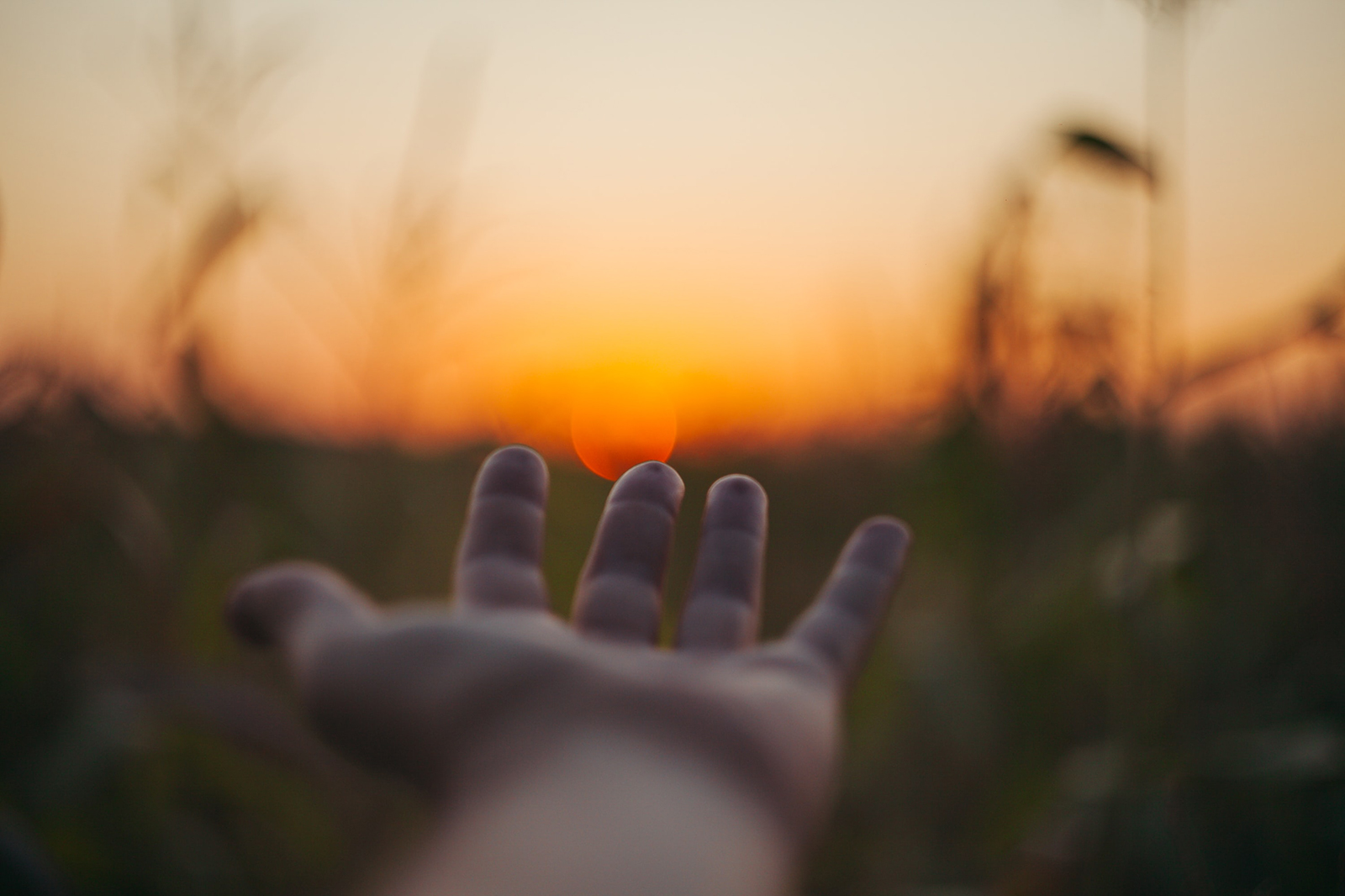 WELFARE RIGHTS
Here is an overview of the most typical benefits
Universal Credit
Universal Credit has replaced Income Support, income-based Employment Support Allowance, means-tested Job Seekers Allowance, Child Tax credit, Working Tax Credit and Housing Benefit.  Most new claims will be for this benefit.
It's paid monthly, in arrears, and covers the living expenses for you, your partner and any children, any childcare costs and also your rent.  If you have 1 or 2 children, you'll get an extra amount for each child.  There is usually a 5-week waiting period before your initial claim is paid.  During that time, you can apply for an advance which then gets paid back via the monthly Universal Credit payment.  Income from earnings and grants from the government will be taken into account Including student finance.
In order to be eligible, you must be under state pension age and have savings below £16,000.
Check to see you are eligible: www.gov.uk/universal-credit/eligibility
Universal Credit has to be claimed online, here, www.gov.uk/apply-universal-credit and you can get help to do this from the CAB Help to Claim service on 0800 144 8 444
Once it's set up you can communicate with Universal Credit by leaving messages on your journal. Once you have a claim, we can help you with it.   
Council Tax Reduction/Support
This must be claimed separately from your local authority.  It reduces the amount of council tax you have to pay if you are on a low income. In Hackney, the form is available from the council's website, hackney.gov.uk/hb-ctr-explained. We can help you with this.
Pension Credit
This is an income-related benefit for single people or couples who have both reached state pension age and are on a low income.  It is designed to top up your other income and takes into account state pensions, other pensions, earnings, most benefits and savings.
There is a Pension Service helpline; telephone: 0800 731 0469. We can help you with this.
Non-means tested benefits
Personal Independence Payment
In order to be eligible for this benefit, you must be under state pension age, have a health condition or disability where you have had difficulties with daily living or getting around (or both) for 3 months and expect these difficulties to continue for at least 9 months
Please phone the PIP helpline to start the claim 0800 917 2222. They will then send you a form to complete which you must return to them.  They will then carry out a medical assessment with you by phone. We can help you to fill out the form and understand what it means, as well as challenge a decision you may not agree with. 
Attendance Allowance
In order to be eligible for this benefit, you must be over state pension age, need help with personal care, such as getting washed or dressed, or supervision to keep you safe during the day or night, have any type of disability or illness, including sight or hearing impairments, or mental health issues such as dementia and have needed help for at least 6 months. (If you're terminally ill you can make a claim straight away.)
Get a claim form by calling the Attendance Allowance helpline on 0800 731 0122 and we can help you fill it in and apply.
Child benefit
You can get additional money through child benefit if you are responsible for a child or children under 16 (or under 20 in non-advanced education or training) and you live in the UK.  Check your eligibility here: www.gov.uk/child-benefit/eligibility. Once you have the form we can help you with it.
Get a claim form by calling the Attendance Allowance helpline on 0800 731 0122 and we can help you fill it in and apply.
Carers Allowance
You can claim this benefit if someone you care for receives a qualifying benefit e.g. Personal Independence Payment – daily living component, Disability Living Allowance – middle or higher rate of the care component, Attendance Allowance and you care for them 35 hours a week.
In order to be eligible, if you are working, your earnings must be £128 or less a week after tax, National Insurance and expenses; if you are studying it must be for under 21 hours a week. Check your eligibility here www.gov.uk/carers-allowance/eligibility
When you claim Carer's Allowance, your other benefits may be reduced, but your total benefit payments will usually either go up or stay the same. 
If you have any questions about Carers Allowance, come and see us and we can help.
Housing can be a very complicated situation and it's not always clear what your rights are. We can help you understand the system and make sure you are being treated fairly. Below are some of the main issues we deal with but if you have any questions, come and talk to us and we'll do our best to help.
Disrepair
Your landlord is usually responsible for things like all the electrical wiring, gas pipes and boilers, heating and hot water, chimneys and ventilation, sinks, baths, toilets, pipes and drains, common areas including entrance halls and stairways, the structure and exterior of the building, including walls, stairs and bannisters, roof, external doors and windows. Your landlord must also deal with damp or mould caused by disrepair or which make your home unfit to live in.  
You must report problems to your landlord as soon as they occur or you could lose out on any compensation you might be eligible for. england.shelter.org.uk/housing_advice/repairs/landlord_and_tenant_responsibilities_for_repair
Private tenancies
You will usually have an assured short-hold tenancy for a fixed term of 6 months or 12 months. If you have paid a deposit, then your landlord must protect this in a government-approved tenancy deposit scheme. Your landlord must also provide you with an energy performance certificate (EPC), a gas safety certificate (if your home has gas appliances) and a copy of the 'How to Rent' guide. Once the fixed term finishes you will have a periodic tenancy.  This can be brought to an end provided your landlord uses the correct process and notice.
You have far fewer rights as a private tenant than as a council or housing association tenant.
If you are facing eviction as a private tenant
Your landlord can start this by giving you a 's21 notice' – 2 months' notice if given before 26 March 2020; 3 months if given on or after 26 March 2020. You do not need to leave when this ends. Your landlord must go to court to evict you lawfully.
Provided your landlord has followed the correct procedure, the 'possession' will be granted and the eviction will go ahead.
If you have at least 2 months' rent arrears or are in breach of your tenancy agreement for some other reason the landlord will serve a 's8 notice'.  The notice period is 3 months if you are given notice on or after 26 March 2020. You do not need to leave when this ends. Your landlord must go to court to evict you lawfully.
Council and Housing Association tenancies
Rent arrears – possession 
If you fall behind with the rent, your landlord can serve you with a Notice of Seeking Possession, setting out the reasons they want to evict you and when they can start court action.  You get 3 months' notice if notice was issued on or after 20 March 2020. You should contact your landlord to see it you can make a repayment arrangement.  If you cannot then your landlord will begin court action.  They must do this within 12 months of the notice.
You will be served with papers by the court, including a defence form which you must complete and return to the court. At the hearing the District Judge can make a postponed possession order (on condition that you agree to pay the current rent plus a certain affordable amount each week/rent towards the arrears), an outright possession order (which means you must give up the property), adjourn the case or dismiss the case.
Eviction 
if you breach a postponed possession order (i.e. you do not keep to the agreed rent repayments) or do not leave by the date decided in an outright possession order, then the landlord can apply to the court for a bailiffs' warrant to evict you.  You will get a notice from the bailiffs informing you of this.  
You should apply on form N244 to suspend the warrant on terms (usually the same as under the original postponed possession order and for a stay of execution. There will usually be a court hearing.  In addition to an instalment arrangement, the District Judge and your landlord can ask you to pay a lump sum to reduce the arrears to the level they should have been had you kept to the original arrangement. 
Come to us for some free advice if you are facing these kinds of situations. 
If you are a housing association tenant (usually an assured tenant) and your landlord brings proceedings using ground 8 the court must grant an outright possession order 
If you are threatened with homelessness e.g. you have been served with a 's21 notice' or are about to homeless within the next 8 weeks or are actually homeless (e.g. you have been evicted, have had to leave your home due to violence, fire or flood or are sleeping on the streets) the council has a duty to help you.
The council must assess you and draw up a personal housing plan to help you to find somewhere new to live. This help usually lasts for 8 weeks if you are threatened with homelessness and a further 8 weeks when you are made homeless.
If you are a homeless family with children or are vulnerable you will usually be offered emergency accommodation while your situation is being investigated. This could be a hotel or hostel.
You will only qualify for longer-term housing if you are found to be in priority need (e.g. you have dependent children living with you, are aged 16-17, you are a care leaver aged 18-20, are pregnant, are homeless due to fire or flood or the council has decided you are vulnerable).  In addition, you must not have made yourself intentionally homeless by your actions or inaction.
If you are found eligible for longer-term housing the council should move you to temporary accommodation whilst you are waiting (usually self-contained).  You could stay here for a long time. You usually need to have a local connection with the area you are applying to and if you do not then the council can refer you to an area where you do.
We can give you free, impartial advice on issues of homelessness.
Other local agencies that can help regarding housing matters include:
We can give you some advice and there is some really excellent information and help here: www.nationaldebtline.org/SiteCollectionDocuments/how-to-deal-with-debt.pdf. If you are in debt, the best thing you can do is to start to try and manage it by calculating your monthly budget (i.e. all your income and expenditure) and working out what money you have leftover to pay your debts. You should then work out who you owe money to (these are called your creditors) and divide the debts into:
A: Priority debts
These are debts which carry a more serious consequence if you fail to pay them e.g.
loss of home (rent or mortgage arrears)
disconnection or prepayment meter (gas and electricity arrears)
imprisonment (court fine, including for non-payment of TV licence)
bailiffs, imprisonment or bankruptcy (council tax arrears)
loss of goods (arrears of hire purchase/conditional sale agreements
overpaid tax credit
B: Non-priority debts
These are debts which cause less serious problems e.g.
credit card or store card debts
catalogue debts
unsecured loans including payday loans
unpaid water bills – your supplier can't cut off your water supply
overpayments of benefits – apart from tax credits
money you owe to family and friends
Once you have done this, contact your priority creditors first to make a repayment arrangement.  Any money that is left over should be split between your non-priority creditors.  If you have nothing available, you can ask them to accept token payments of £1 per month. We can give you some advice about debt and help you agree to repayment arrangements.
Other good sources of help include:
Free Debt Management plan (e.g. through StepChange, the debt charity) www.stepchange.org/how-we-help/debt-management-plan.aspx.
Debt Relief Order
www.gov.uk/options-for-paying-off-your-debts/debt-relief-orders
www.stepchange.org/how-we-help/debt-relief-order.aspx
Bankruptcy – apply online
www.gov.uk/bankruptcy
www.stepchange.org/how-we-help/bankruptcy.aspx
Free food
Free Food Providers in and around Hoxton, Shoreditch/South Hackney generally
(Updated January 2021)
Lighthouse Food – Hackney Church (Tuesday – Thursday lunchtime)
Hackney Church are providing pop up free hot meals and food parcels for those in need. Tuesdays 11.30-12.30 – Food Distribution at St Luke's Church, Homerton Terrace, E96RT; Wednesday 12.30-2.00pm – Hot meals available from St Luke's Church, Homerton Terrace, E96RT; Thursday 12.00-2.00pm both hot meals and food parcels available from Shoreditch Church, 119 Shoreditch High St, E1 6JN.
Phone 07399 844226 for more information and/or additional support.
Carib Eats
Delivering Caribbean/Jamaican food on Monday evenings for those in need.
Call Kande on 07958 060947.
Humdingers Catering (Tuesday, Wednesday, Thursday, Friday evenings)
Humdingers, located to the north of Hoxton Street, is offering free meals to anyone who would like one.
Tuesday, Wednesday, Thursday, Friday evenings between 5 and 7pm.
Hoxton Foodbank (Monday & Saturday)
The foodbank provides emergency food parcels to those who cannot afford to buy food for whatever reason. You will need a voucher, which can be obtained from the Citizens Advice Bureau. They can be contacted by phone from Monday to Friday between 10am – 4pm by phoning 020 3855 4472 or by texting 'Help'to 07860 041410.
Food can be collected from St Johns Church Crypt, Pitfield Street, on Monday between 11am -1pm. On Saturday, it can be collected from the Florence Bennet Centre between 10.30am -12.30pm.
The Little Things Takeaway (Wednesday 7 – 9pm)
The Little Things outreach service provide takeaway food and clothes.
Next to Shoreditch Fire Station (235 Old St) on Wednesday to those in need.
Idia's Community Kitchen (Monday and Tuesday 16:30-17:30pm, bread and pastries provided on other days)
Hot meals are provided on Monday and Tuesday evening at St Monica's Church, Hoxton Square, between 4:00 and 5:30pm. Vegetarian and vegan options are often available, as are pastries and baked goods. Bread and pastries are provided on the other days of the week for people to take away.
For more information, please contact Aina on 07759 137860.
North London Action for the Homeless
NLAH opens twice a week (Monday lunch: 12.00pm – 1.30pm, and Wednesday supper: 6.00pm – 7.30pm) and provides a three-course vegetarian meal consisting of soup, bread and butter, main course, dessert and tea or coffee. The meals are served at the tables by volunteers. Take-away food and clothing upon request.
Located at St Pauls West Hackney Church (corner Amhurst Road and Stoke Newington Rd).
North London Muslim Community Centre
NLMCC provide a week's worth of free hot meals – delivery not part of service.
Call 020 8806 1147.
Round Chapel, Lower Clapton
The Round Chapel host several projects providing food to those in need: Fridays 11:30 – 1:30pm: Kitchen Club – cooking, meals and play for families living in temporary / hostel accommodation; Sundays 2:30 – 4pm: Urban Table – a free meal is provided to anyone who would like one. They are currently operating a limited takeaway service. Low-cost meals are also available throughout the week. The Round Chapel is located on Glenarm Road, Lower Clapton.
Storehouse (Wednesday evenings 7-8pm)
Hot traditional Caribbean meals, Wednesday evenings between 7-8pm. Soft drinks and groceries are also available to take away.
Sunlight Caribbean Restaurant, 259 Well Street, E96R
The Duke of Richmond – Free Meals on Tuesday (1-5pm)
The Duke of Richmond are providing a free hot and hearty vegetarian soup with a bagel for anyone who those in need on Tuesdays
Other organisations that can help
Citizens Advice
020 8525 6350 or 020 3855 4472
Age UK
Support and advice available for older people online and via their helpline 0800 678 1602
www.ageuk.org.uk
0800 169 6565
Hackney Quest
Support for young people and families via food packages and over-the-phone support (Please scroll down their front page to find contact and service details) www.hackneyquest.org.uk.
Hackney Council Children and Family Services (for safety concerns)
Mon-Fri 9am-5pm: 020 8356 5500, 020 8356 3000
All other times: 020 8356 2710
Hackney Council Adult Services
Mon-Fri 9am-5pm: 020 8356 6262
Email: access@hackney.gov.uk
Hackney Chinese Community Services
Social welfare advice over-the-phone www.hackneychinese.org.uk.
Derman
Health-related support services for Kurdish and Turkish communities derman.org.uk/en.
Latin American Women's Aid
Support Latin American and BME women from violence. Advice and helplines available lawadv.org.uk/en.
Choice in Hackney
Advocacy and Independent Living Services to disabled people www.choiceinhackney.org.
Deafplus
Deaf advice services www.deafplus.org.
Wellbeing & sanitary boxes
Boxes include sanitary pads, toiletries, dry food snacks. Email to request: info@animayouth.co.uk
www.animayouth.co.uk.
Mental Health related Support