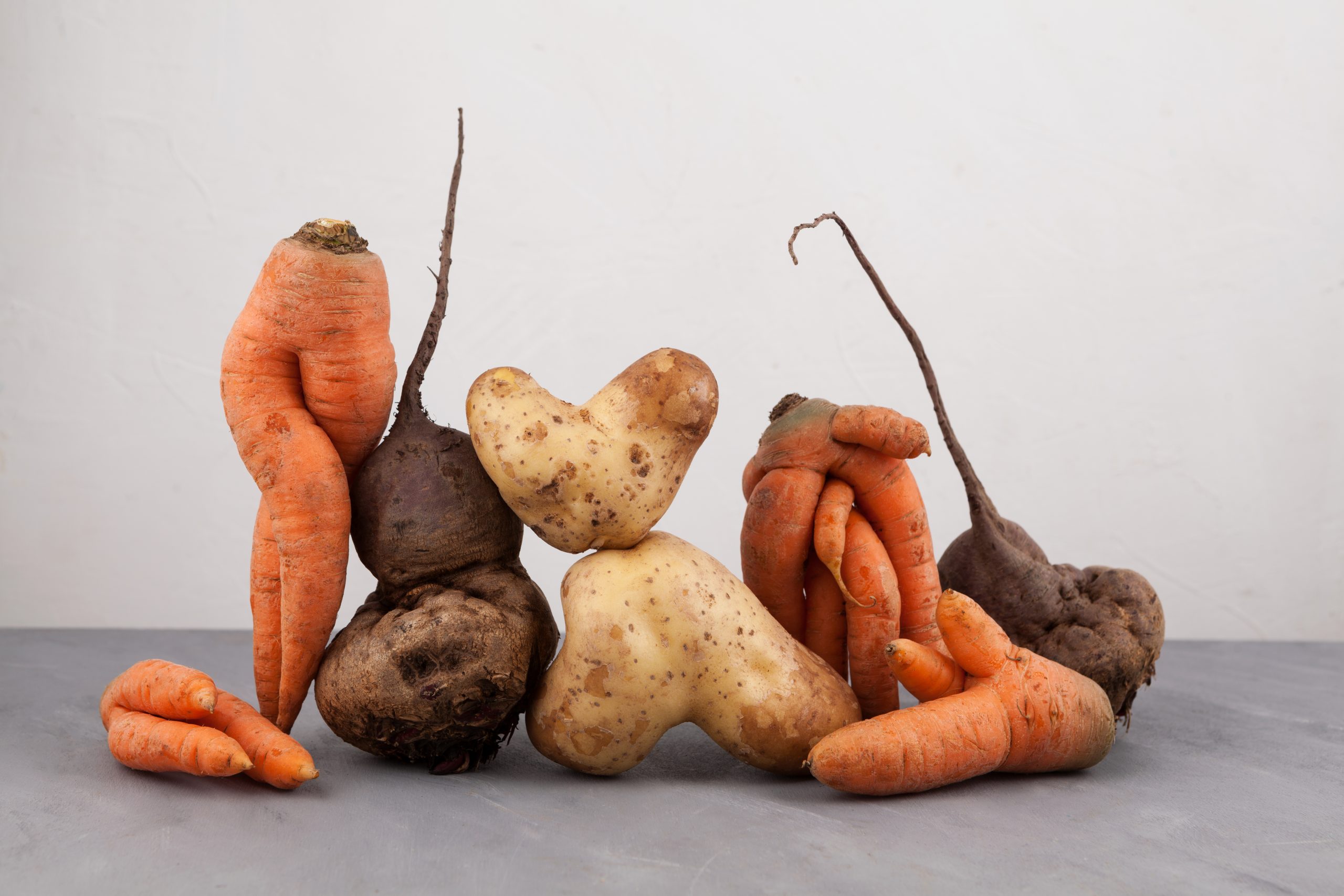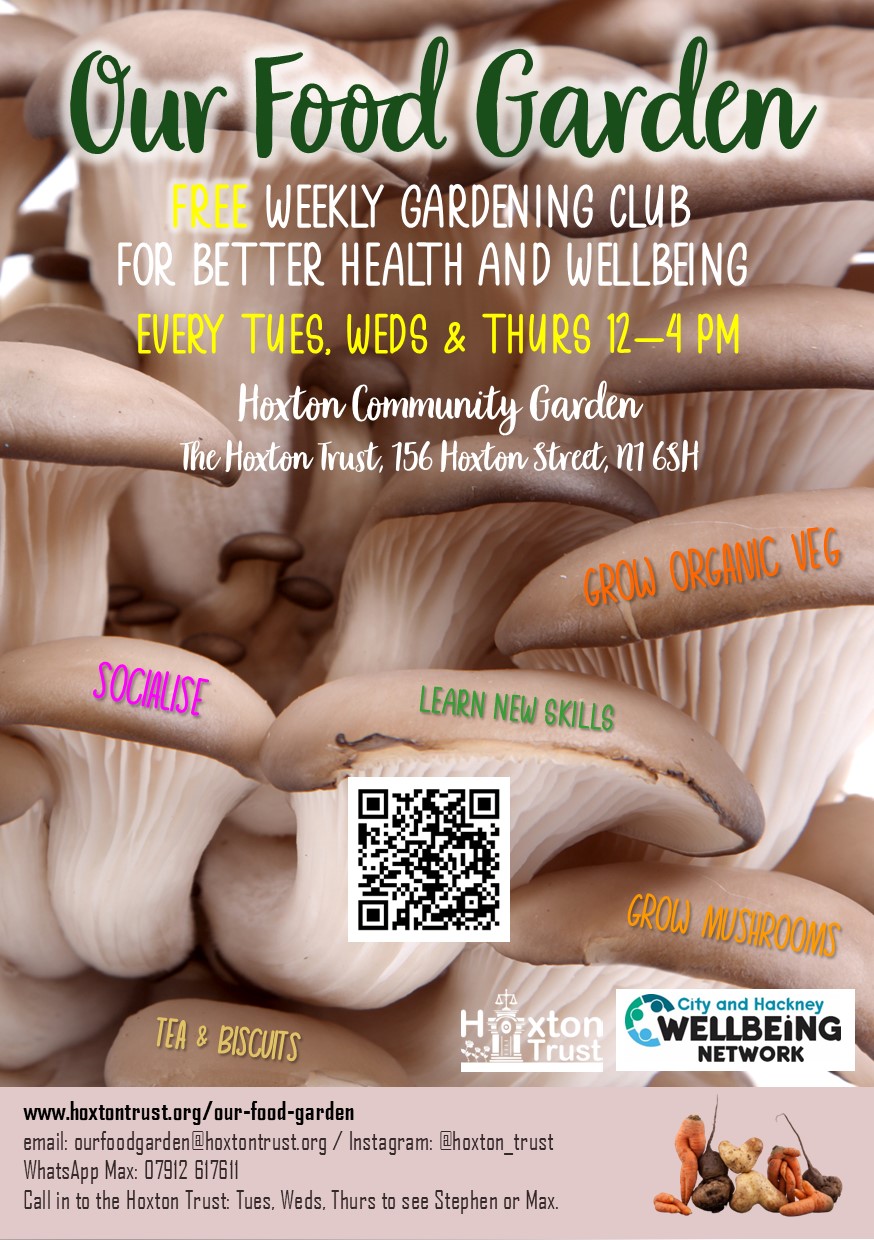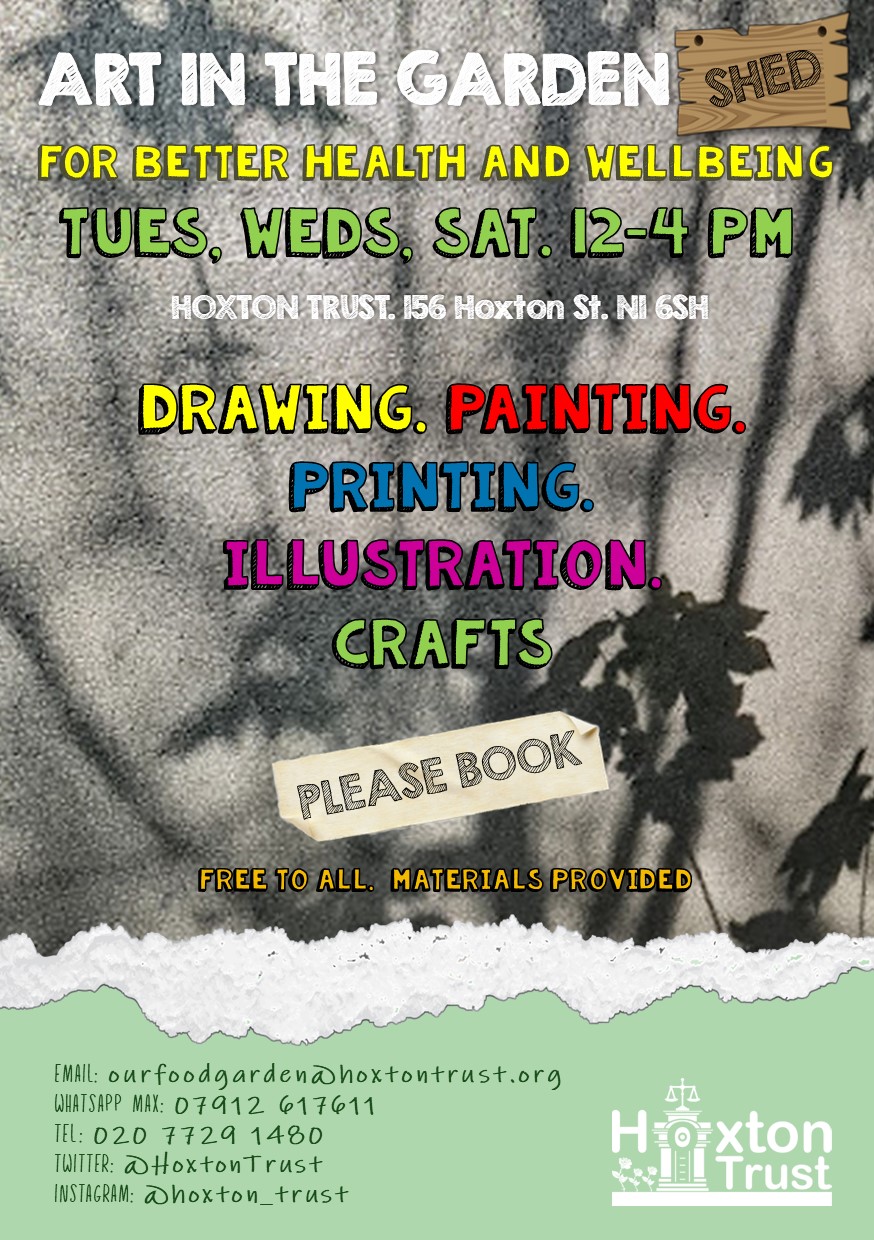 Our Food Garden is an exciting new health and wellbeing project run by The Hoxton Trust, for and with the local community. Together we are going to create an Organic Gardening Club where people grow their own food, learn about organic gardening and composting and meet new people along the way. Our Food Garden will help local people improve their mental health and wellbeing so together, we can build a better, stronger Hoxton and Shoreditch. 
We will create a Food Garden area, in the Hoxton Community Garden, by the clock tower. This will be inclusive and accessible to all with ground level, vertical and raised bed growing spaces as well as a Terraform raised bed for wheelchair users. Food will be grown here but gardening activities will take place across the whole community garden. We want to encourage anyone taking part to interact and socialise as much as possible, meet new people and form new friendships.  Our Food Garden will be a fun social activity with free tea and cake every week!) But we also want it to be empowering, creative and educational for everyone who joins.  
The project starts in November 2022 with a great launch event (see below) and will initially run for 9 months, 3 seasons – winter, spring and summer. We'll be growing food right from the start, taking advantage of our greenhouses and potting shed in the yard next to the garden, and we'll be encouraging and supporting participants to document the gardening process too, by writing, drawing, learning how to do prints or through photography.  And if it's especially cold or wet we'll also use our building at 156 Hoxton St. for this too.   

As the project progresses and the seasons change, we'll start to collate what people have documented to produce a unique Garden 'zine(a small batch DIY magazine, like a fanzine). This will be published on our website (together with a small pint run) next summer so that everyone can share the experience and see what we have achieved.  
Our hope is that local residents will keep on coming to grow food,  make friends and improve their health and wellbeing. Plus, we'd love to provide the inspiration for anyone to decide to green their balcony or get together with their own neighbours and create a food garden of their own. 
All SEEDS, BULBS, GARDENING TOOLS and RESOURCES throughout the project are PROVIDED FOR FREE!
The Launch! 
Come to our unique GARLIC LAUNCH on Tuesday, November 1, from 1-4pm.
FREE garlic seeds and pots for everyone – plant a seed and next summer, when all the bulbs will have grown to their biggest and best, we'll judge them and award prizes to the top three! AND we will be making and serving FREE Garlic Bread and Soup
For any more information about the project or the launch event, please email: ourfoodgarden@hoxtontrust.org